To guarantee the best results, Milega uses the most advanced technological tools on the market, a translation memory. All our translators work with Computer Assisted Translation (CAT) software and API. This has nothing to do with automated translation: computer-assisted translation means we can offer you more efficient, coherent and cost-efficient translations. CAT tools are operated by humans, not robots!
E-commerce translation memories tools
Computer Assisted Translation software includes translation memories. They take recurrent words and expressions into account in various documents. That's what makes them such a good asset. What for? This ensures terminological and syntactical coherence in all your translation projects.
Translating in web formats.
These tools enable us to work directly on XML, HTML, or PO files. We deliver translations in the original format, without altering the source code or tagging.
Integrating keyword matches in the translation memory.
Before starting to translate, we will integrate relevant keywords in the project's memory. Translators will include them in their translations, in the most convenient places. This means that all your translated content will already be optimized.
Reducing delivery periods.
Recurrent words and expressions can be translated more quickly. Translators no longer need to search for terminology, they just need to ensure their translations are relevant in the particular context when proofreading.
Advanced quality control.
Computer-assisted translation tools, which include translation memory, enable more advanced quality control on final documents than traditional software such as Microsoft Word.
Milega has recently implemented Trados GroupShare, a tool to centralize translation memories, terminology and projects in one unique interface enabling real-time collaboration. This means better control, faster deliveries and perfect quality, no matter where our team members are located.
Using this tool is vital for e-commerce or e-tourism projects: with their large translation workloads, they can require us to hire up to 10 translators per language.
Guaranteed quality label
Our expertise is recognized in the industry, which is why we hold the Certified Pro Label (based on European standard EN-15038). This label guarantees that our network of 380 translators are native speakers of the language into which they translate and hold translation qualifications.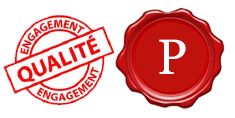 Sharing and Teamwork
Central reference for all project files
Project reports showing progress
Team members instantly benefit from each other's work
Everyone can see the team's progress
Teams are better connected
Quality and Coherence
Central resource management
Everyone is working on the correct files
Up-to-date terminology
Content is reused optimally
Security and Control
Central saving of translation resources
Central user management
File version follow-up
Management of teams of all sizes
GO INTERNATIONAL


WITH MILEGA

.