Bibelib is a French brand that makes trendy smart suitcase covers with a built-in tracking system, so that you can find your lost or stolen luggage. Find out more about Milega's collaboration with Bibelib and the resulting professional, multilingual translation.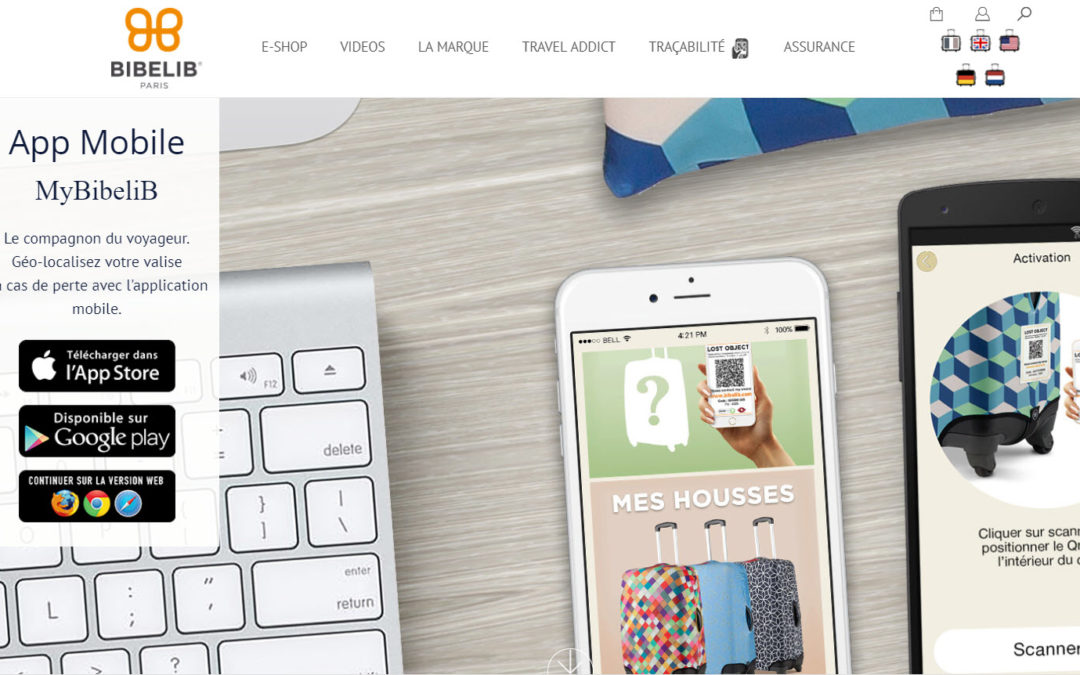 Translating the Bibelib website
Milega carried out the multilingual translation of the brand's website from French into German and Dutch (around 15,000 words). Our translators also translated smaller volumes of content into other languages (English, Spanish, Italian, Portuguese, Simplified Chinese, Japanese, Korean, Turkish, Polish, Arabic, Russian, etc.).
Apart from this e-tourism translation, our team of anglophone translators also proofread some content that had already been translated into English by Bibelib.
The content we translated and proofread was mainly based around marketing and tourism. The client emphasized the importance of "selling" through the language we used and making the most of catchy terms (trend, smart, etc.). To make sure we fulfilled all of the client's specific needs, we implemented a team of translators who specialize in SEO translation.
Translating a Magento e-tourism site
The Bibelib website was created on the Magento e-commerce platform. Over the years, Milega has developed in-depth expertise in translating Magento websites. We therefore have a professional team that can handle content from these websites quickly and effectively.
Our team first extracted the content to be translated, which was then sent to our translators (our in-house German translator and a freelance professional Dutch translator from our network of collaborators). The translated content was then reintegrated directly into the Bibelib website.
The content extraction and translation integration stages of the process had to be carried out in the blink of an eye, so that the final delivery was made by the deadline.
A continuing, long-term professional collaboration
The client was highly satisfied by the final product delivered by Milega and continues to request our professional translation services for new Bibelib content.
Coming soon: Milega will translate the brand's mobile app into at least seven languages.
«Excellent service. Quality translations. Specializes in e-commerce, with technical expertise in platforms like Magento and PrestaShop. Understood client needs. Everything done on time. I would recommend.»

Etienne Servantie, CTO at Bibelib