Perhaps you're thinking of entrusting the translation of your website to someone you know who speaks your site's target language perfectly? Think again! Be careful of the consequences of a bad translation.

Asking an amateur to translate web content is a very bad idea. Why? Because the text of a non-professional translator is full of spelling mistakes, as well as syntax and stylistic errors. But that's not all!
Here we'll explain why you should not call on a someone you know to translate your website.

---
So why shouldn't you have a website translated by an amateur?
Basic translation errors

It's not enough to simply be a native of a country to be able to translate a text correctly. Indeed, to have a full understanding of all the issues involved in translation, it's essential to have a degree in the language and to practice professionally. Because not only does each language have its specificities, but web translation also has technical characteristics.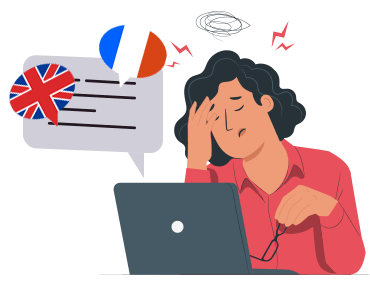 For example, in English, capital letters are used much more widely. On the other hand, quotation marks and interpolated clauses are not used in the same way.
To illustrate: a French translator cannot translate: "I'm late", he said. "I try to finish it at the latest on Monday." by "Je suis en retard", dit-il. "J'essaie de le finir au plus tard ce Lundi. ". They should write « Je suis en retard, dit-il. J'essaie de le finir au plus tard ce lundi.
A longer and lower quality translation

A translation carried out by an amateur translator will inevitably be less qualitative than a professional translation.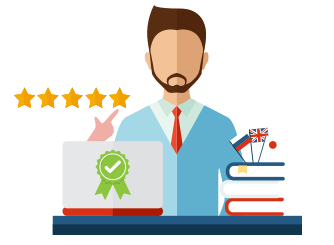 Indeed, professional translators are used to the exercise. They know the tricks of the trade and how to translate a site according to the expectations of Internet users and search engines. The texts are therefore generally clearer, more relevant, and better written.
What's more, a professional translator has made translation their job. This means that they have much more time to devote to your translation than a person you know who does it to "help you out".
In addition, professionals usually have translation tools that allow them to work faster.

Amateur translator = no SEO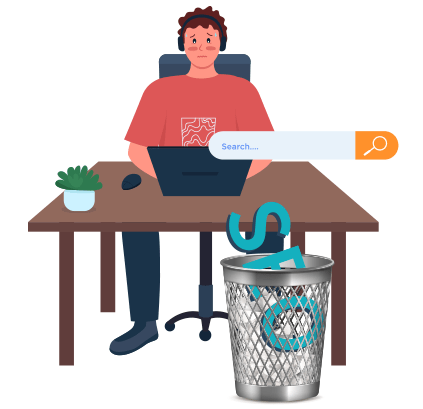 Search Engine Optimisation (SEO) is a major challenge for all websites. Indeed, natural referencing conditions the referencing of your site on search engines, in particular Google and Bing.
Non-professional translators have absolutely no knowledge of SEO techniques. In fact, when you have a site translated by an amateur, your text content will not be optimised for SEO. Keywords and other characteristics necessary for good SEO will not be taken into account.
On the other hand, professional translators and translation agencies are fully aware of the importance of SEO. In addition, they have associated tools that allow you to optimise the content of your website. By calling on professionals, your site has a much better chance of being placed at the top of the natural search results.
---
The harmful consequences of a bad translation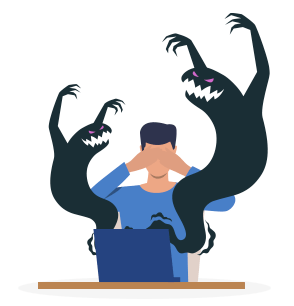 The consequences of a poor-quality translation are multiple and catastrophic.
Firstly, the credibility of your business is sure to feel the negative effects of a bad translation. Any visitor who comes to your site and sees mediocre texts, with mistakes, inaccuracies, or nonsense, will flee immediately. How can you trust a company that can't deliver quality text content?
Second, a poor-quality translation will impact your brand image. It's not just your site that will appear amateurish, but your entire business.
In conclusion, a bad translation will lead to a drop in your forecasted turnover for the translated site.
---
Avoid bad translation and choose a translation agency to translate your site

A translation agency is a safe bet. You'll never be disappointed with a service offered by an agency.
Quick turnaround times and a quality translation
Translation agencies only focus on… translation! Thus, when you entrust your site to field professionals, you can be sure to receive your translation as soon as possible. Indeed, agencies have several translators, but also computer-assisted translation (CAT) tools.
In addition, agency translators always have a diploma certifying their translation skills. They also regularly practice the language which allows them to stay up to date.
Finally, in an agency, the translated content is proofread by a colleague and by CAT tools. Therefore, errors and approximations are almost impossible.
A low translation price compared to the service quality
Translation agencies generally offer higher rates than amateur translators. But they give you the best translations!
Also, 'SEO optimisation is usually included in the price.

Calling on an agency means benefiting from a high level of support.. The agency takes care of everything. Generally, the prices quoted include a first translation, a revision, and the coordination of the entire project by a project manager.
On average, you can expect to pay between €0.10 and €0.20 per source word (the text words in the original language). The higher the volume, the lower the price: the denser your site, the cheaper it is to translate. And that is the advantage of using an agency.
Indeed, , translating a site involves translating thousands of words, including the T&Cs and legal notices. Translation agencies often offer decreasing rates for this type of volume.
Moreover, only agencies use CAT tools (they are too expensive for individuals). In this case, only "new words" are invoiced. So, when the tool encounters the same word several times, it is only billed once. This explains why, for large volumes, translation agencies are often cheaper than amateur or freelance translators.