Our partnerships with industry experts enable us to offer translations of the highest quality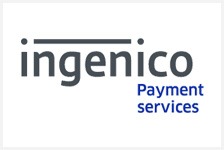 Ingenico
Worldwide leader in integrated payment solutions
Worldwide digital payment service provider Ingenico Payment Services has transformed complex payment transactions into fluid, integrated payment solutions on all sales channels: online, in store and on mobile.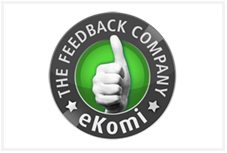 Ekomi
Independent customer review specialist
eKomi is the independent customer review specialist. Every day, to increase sales and traffic, they collect customer reviews to increase your visibility in search engines, on social media and even on your own website. Satisfied customers are the best salespeople. More than 14,000 sites already trust in eKomi.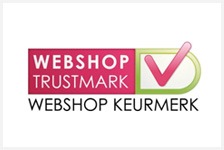 Webshop Trustmark
E-commerce quality label
Webshop Trustmark is a distance selling quality label for shops that sell their products and services mainly online. Shops registered with Webshop Trustmark are monitored by the independent body Trustmark. Webshop Trustmark aims to protect consumers against unreliable online and distance selling shops.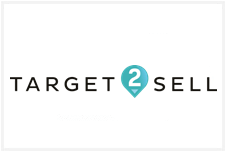 Target2Sell
Creator of personalized product recommendation solution
Target2sell adapts dynamically to e-commerce sites and offers a selection of products that correspond to each visitor's interests in real time.
The Target2Sell solution enables you to personalize:
Every page of the e-commerce site (from the homepage to 404)
All emails (marketing and transactional)
Mobile applications
With this solution, you can personalize all points of contact between brand and customer (call centre, store, etc.). E-commerce sites like Auchan.fr, Pimkie.fr, Raja.fr, Grosbill.com, Rexel.fr and many more trust in Target2Sell.
ITinSell
IT solutions business for e-logistics professionals
Since 2008, ITinSell has been developing IT solutions for e-logistics professionals. Its innovative solutions simplify, centralize and improve the effectiveness of supply chain management.
The TMS suite deals with all order shipping issues with multiple transport providers: Single solution for shipping, tracking and centralized management of delivery quality, communication with the recipient and precise analytics.
Today, the company has over 1,500 clients.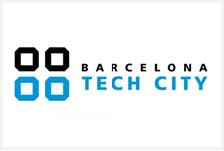 E-commerce & Tech
E-commerce hub
E-commerce & Tech is an association open to all those involved in online retailing and e-commerce based in Barcelona. The aim of E-commerce & Tech Barcelona is to unify and stimulate this growing sector, the turnover of which is as high as 2 billion dollars, with a workforce of 5,000, so that Barcelona becomes a worldwide benchmark and a European hub of online commercial activity, especially e-commerce.
Intervista
Law firm specializing in new technologies
InterVista is a law firm specializing in business law, the media, new technologies and communication. The firm (its partners and collaborators) combines reactivity, technical expertise, thoroughness and inventiveness to offer its clients (in France and elsewhere) a made-to-measure portfolio of services.
Thanks to this partnership, we offer:
Writing or validation of terms of sale in line with local regulations.
Validation of commercial and marketing activities in accordance with consumer and sales laws.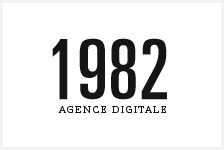 Agence 1982
Web agency specializing in e-commerce and e-tourism
Agence 1982 is an independent web agency based in Paris. Its team, all of whom were born in the '80s, is made up of experts who are passionate about e-commerce and all things internet. Consultants, developers, web designers, creatives and digital marketing specialists can advise you on any online retail issue.
Mimetico
Video marketing agency
Mimetico is a video animation firm that specializes in marketing that makes difficult concepts simple. Using your idea as a base, their team makes lively, unique, attention-grabbing videos for your company, services or products. Their service includes writing the script and designing and animating the video.
We are the words
Web agency specializing in Inbound Marketing
Wearethewords utilizes its content strategies on all digital channels.
The aim is to increase your acquisition, retention and conversion rates.
Their methodology is proven to work: content marketing analyses (inventory, audit, SEO), planning (matrix, calendar, storyboarding), SEO-optimized production (content creation, animation, CM) and optimization (analytics, testing, e-reputation).
The delivered content therefore fulfils 3 requirements: usefulness, attractiveness and longevity on your website, blog, newsletter, social media, etc. The created content really meets your target customers' needs.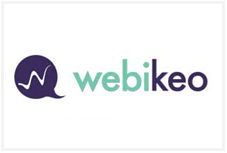 Webikeo
Webinar organizer
Webikeo organizes webinars on themes linked to business.
Their added value comes from their constant availability to their clients: from the media plan to the final presentation.
Prestashop
PrestaShop , the leader of open source e-commerce software solutions
PrestaShop was founded in 2007 with a mission to provide world-class ecommerce software through open source innovation. Today 250,000 ecommerce stores run on PrestaShop technology. The company provides software that enables users to have an online store at the lowest cost possible. The PrestaShop open source community includes 850,000 merchants, developers and web agencies from around the world.
PrestaShop is the proud 2014 winner of two CMS Critic Awards for Best eCommerce Solution for SMBs, and Best eCommerce Solution for the Enterprise. The company has offices in the US and France, and is funded by Serena Capital, XAnge Private Equity and Seventure Partners.
GO INTERNATIONAL


WITH MILEGA

.