Establish your business abroad
Our linguistic and marketing expertise can help you to establish yourself internationally in booming industries.
Increase your conversion rate
Consumers are five times more likely to buy from a site available in their native language.
Perfect your SEO
We offer optimized translations, so that your site is well-positioned in search engines internationally.
Automate your work flows
Our specific (PrestaShop, Magento, e-pages) and generic APIs can export content and import translations automatically.
What kind of translation are you looking for?
Our agency has accumulated over ten years of experience in the translation of e-commerce and e-tourism sites.
Our team is made up of professional translators for each of the languages we offer. All are qualified, specialize in e-commerce and e-tourism translation, and are trained in SEO techniques, so that we can offer effective SEO translations.
We therefore hold the Certified Pro label, based on European standard EN-15038, which guarantees that all our translators are native speakers of the language into which they translate.
An effective translation, guaranteed
At Milega, we never use machine translation. Behind every project, there is a team of translators who respect your original content and the message you want to get across to your audience.
We work hard to ensure your success on new, foreign markets.
Thanks to our extensive expertise, we can offer made-to-measure linguistic services, so that your website is effective internationally.

CONTACT US
maximum satisfaction rate (source : ekomi)
years of experience in the e-commerce and e-tourism industry
translated e-commerce sites
SpanishEnglishFrenchPortugueseItalianetc.
German,Dutch,Polish,Flemish,Russianetc
Chinese,Norwegian,Swedish,Finnish,Danish,etc.
Our agency uses translation memory software, so that we do not charge you for repeated content. By using computer-assisted translation tools, we can deduct repeated expressions from the total cost of your translation.
This solution means we can offer lower translation rates and shorter deadlines.
Our translation rates can also vary according to the number of words to be translated, the technical nature of the text, the format of the document, and the urgency with which you need the translation. Our team is here to answer any questions you may have or to send a free quote for your translation needs.
Our modules
At Milega, we do everything in our power to offer great-value services that are tailored to our clients' needs. Over our years of e-commerce collaborations, we have developed several modules and tutorials specific to each CMS, which will facilitate the translation of your digital content. Contact us to find out more.
Our news
and translation tips.
CyberSource is the only online payment management platform integrated with Visa's secure infrastructures. The company offers a comprehensive portfolio of services designed to simplify and automate payment transactions for their clients. Today, more than 400,000 businesses around the world are using CyberSource solutions. […]
Les Bijoux du Nibou is an e-commerce website founded in 2014 that specializes in the sale of costume jewelry and other handmade creations. All the jewelry and objects made by the creator of Les Bijoux du Nibou are sold in small quantities, or sometimes even individually, and exclusively online. […]
Alice's Garden is a French site that sells garden furniture and outdoor accessories. Since its beginning in 2009, this e-merchant has worked without an intermediary in order to guarantee quality products at the best market price for its customers. […]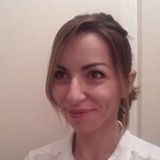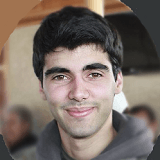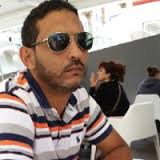 Bethan
English translator team leader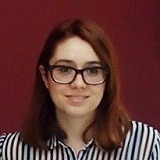 Maria
Spanish translator team leader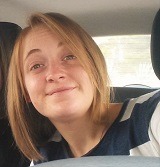 Alexandra
French translator team leader
Sandra
Portuguese translator team leader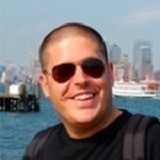 Umberto
Italian translator team leader
Tabea
German translator team leader
For each translation project, a team of professionals who are native speakers of the target language will be available to help you to share your message on new markets. We offer made-to-measure, professional translations.
Contact us now for a free quote.
Carrer de Balmes, 172, 2-2 08006, Barcelone Spain