For serious e-commerce or e-tourism players, professional translation is crucial to internationalize your business.
Our method for professional translation
Milega combines the quality standards of a traditional translation agency with the expertise of a web content agency and the efficiency of web design tools.
To offer you the best translation quality, our work is based on a strict method.
Our method means we can deliver high-end service. We are proud of this result and working hard to keep improving your translating experience.
We rigorously analyze and prepare your project
Comprehensive analysis. We target your specific needs.
Relevant preparation. We lay down the adequate terminology and develop a natural referencing (SEO) strategy.
We check technical aspects of your projects
Efficient tools. We have an efficient content extraction technique and verify the integration of your translations.
Clever solutions. We use automatic identification solutions as well as updating tools.
Optimized content. We configure translation memories to ensure the optimal coherence across all your content.
We translate and optimize your content
Certified translators. We select the appropriate translating team for your project.
Authentic content. We guarantee a result conveying the unaltered original message, regardless of the language.
Optimized translations. We develop content optimized for search engine rankings (SEO) for maximum web visibility.
Our advantages : we support and follow-up on your project
Long-term support. We offer long-term support for your projects, in French or any other language.
Translations whenever you need them. We handle the translation of your new content and product sheets.
Custom follow-up. We offer adapted follow-up and top-speed high-quality service.
Guaranteed quality label
We guarantee that our translators :
Hold a degree in translation (MA) ;
Translate into their native language ;
Have significant experience in your sector.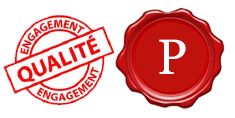 Our team of experts
Milega at the forefront of technology
All our teams use specialist translation editors and translation memories.
These tools can save up to 50% of your translation costs (no charge for repetitions) and increase productivity and quality. What's more, we can translate in any format: IDML, PDF, XML, PPT, HTML etc.