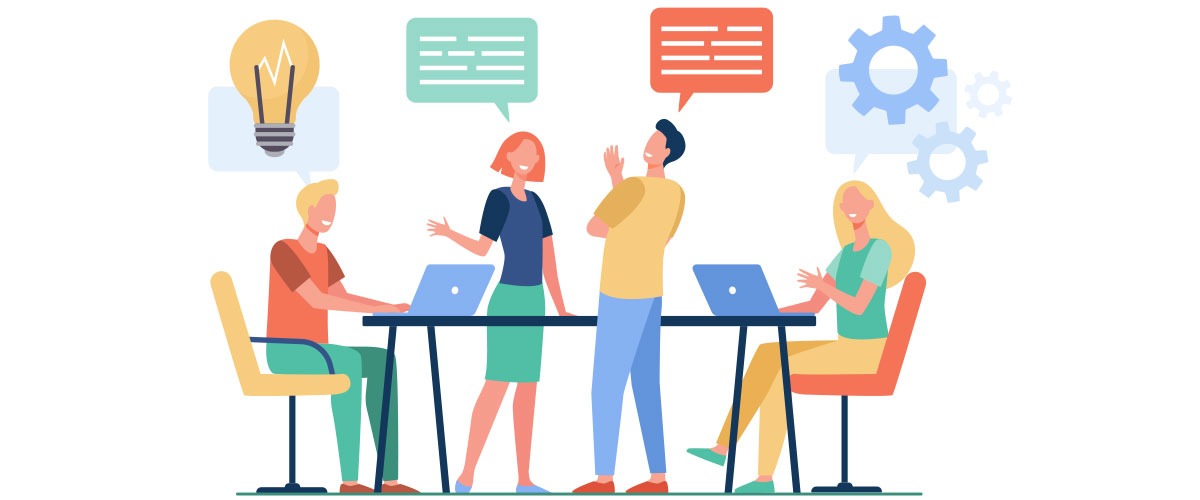 Does your company have an e-commerce site and are you planning to open your market internationally? Are you a communications or marketing manager and in charge of part of this project's development? Are you planning a website translation?

You've probably already thought about having the content of your website translated. Having a site translated into the language of the target country is, in fact, essential if you want to sell your products and/or services abroad.
However, before starting the translation process, you should talk to your team about it. Why? Because launching a translation without having discussed it internally beforehand can cause problems and internal conflicts.
Only translate relevant texts
It's possible that some of your text content, products, and services are not suitable for a new market. What about mailings, colour codes, communication subtleties and packaging messages?
In addition, the translation of a French text into a foreign language affects the areas of ​​responsibility within all company departments: R&D, production, marketing, SEO web writing, sales, planning, etc.
Before asking a translation agency to translate the pages of your website, you must identify each service concerned. Then, with each of them, you will need to check the consistency of the content to be translated and the specificities related to this translation.
Reducing translation costs
Based on our years of experience, we have generally seen that our clients don't need to have their entire website translated. Indeed, not all products are always suitable for all markets. For example, you are unlikely to be able to sell alpaca wool socks in a hot country like Gabon. Similarly, certain culinary specialities, such as snails, are only appreciated in France.
You should therefore focus your translation efforts on product sheets and blog posts that are likely to give you a good return on investment. To determine which products and services are capable of being profitable in a given country, you can use SEO tools.
In addition, some blog article topics are not suitable for other countries for various reasons: cultural gaps, past events, uninteresting topics abroad… Don't waste time having these articles translated!
To finish, It is highly likely that your T&Cs are not relevant to a country other than France. It is therefore preferable to have new ones written based on the T&Cs already written by your competitors. In order not to waste time and cash, it's important to communicate with your colleagues to determine which textual content to translate.
Need help translating your website?
Have you brought up the subject of translation with your colleagues, and realised that you're not going to get by without the help of professional translators?
Using the services of the Milega e-translation agency means:
Benefiting from advice from start to finish (and even after!)
Being supported in the selection of relevant content to be translated;
Benefiting from a professional, fast, and accurate translation;
Working with professional translators that are native in the target language and specialised in their field;
Benefiting from advanced SEO translation expertise;
Being offered competitive website translation prices;
Having a team equipped with the best CAT (Computer-Assisted Translation) tools.
Our translation agency offers you quality translations, carried out in a timely manner. Thanks to computer-assisted translation tools, you can benefit from the best translation rates.