When internationalizing your website, it's important that you clearly communicate with your visitors. This is especially true when it comes to legal clients. To assure flawless legal translation, Milega works hand in hand with many law firms.
« Translations of legal documents have an influence on consumers' trust and can be a major asset. »
Ensure accurate legal translation to foster client trust
To gain your visitors' trust, your contracts and other legal documents such as sales terms and conditions must be translated into the language of your target countries.
However, legal translation specifically requires flawless precision and perfect understanding of the law. That is why we have partnerships with many law firms.
Impeccable results. We guarantee accurate, faultless, crystal-clear translations.
Flawless professionals. We work with a network of lawyers and native-speaking specialized translators to provide you with high-quality legal translations.
Daily support. We support you on a daily basis to ensure that our legal translation precisely matches your demands and that of your area.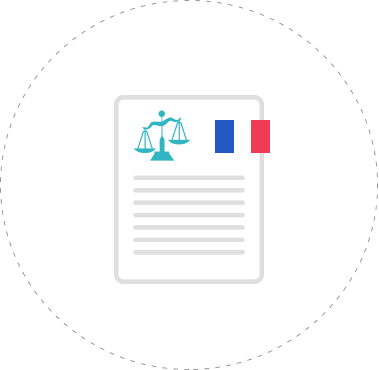 GO INTERNATIONAL


WITH MILEGA

.