Equinoa is a digital strategy consulting agency which has been active in Europe and the United States for more than ten years. Discover our collaboration for the SEO translation of the contents of their clients.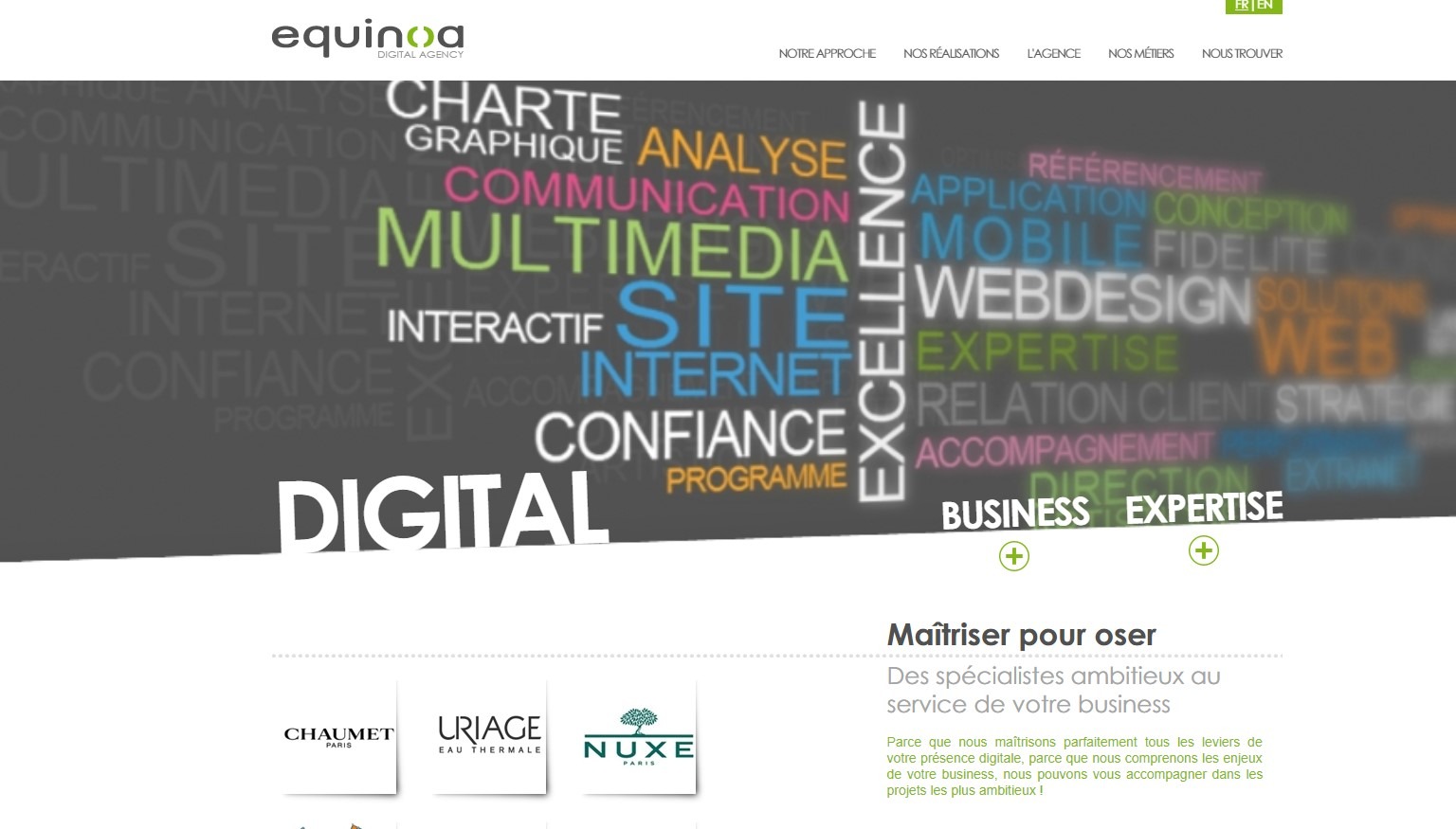 Web translation projects for Equinoa
Equinoa supports brands in every aspect of their digital strategy, from designing web platforms to digital marketing. For the SEO translation of the web content of its customers, the agency enlists the services of Milega.
The requested translations are mainly SEO translations from French into several languages: Spanish, Italian, English, Dutch, Polish, Turkish, Arabic, Italian from Switzerland and German from Switzerland.
The collaboration began in 2015 and is still ongoing.

Multilingual and localized SEO translations
Milega's translations for Equinoa are SEO translations directed towards specific European markets. In addition to translating into different languages, our teams have also been responsible for translations into regional variants such as Italian from Switzerland and German from Switzerland.
In terms of SEO, localization of translation is extremely important since it allows for the targeting of a particular population. Using advanced keyword planning tools, our translators were able to select the most relevant terms in the market by specifying not only the language but also the target country.
Localized Keyword Planner Example Using the Google Adwords Keyword Tool
Keyword planning tools such as Google Adwords also allow you to select keywords based on their degree of competitiveness, which allows our translators to choose terms that are not only highly sought after but also little used by the competition.
What the client said
"It's been a few years since our collaboration with Milega started, and we are happy with how it has been. Milega's teams are responsive and professional, and the translations provided always are of utmost relevance."
Equinoa France
Contact Milega for the optimized SEO translation of your e-commerce website into more than 45 languages.