Les Bijoux du Nibou is an e-commerce website founded in 2014 that specializes in the sale of costume jewelry and other handmade creations. All the jewelry and objects made by the creator of Les Bijoux du Nibou are sold in small quantities, or sometimes even individually, and exclusively online.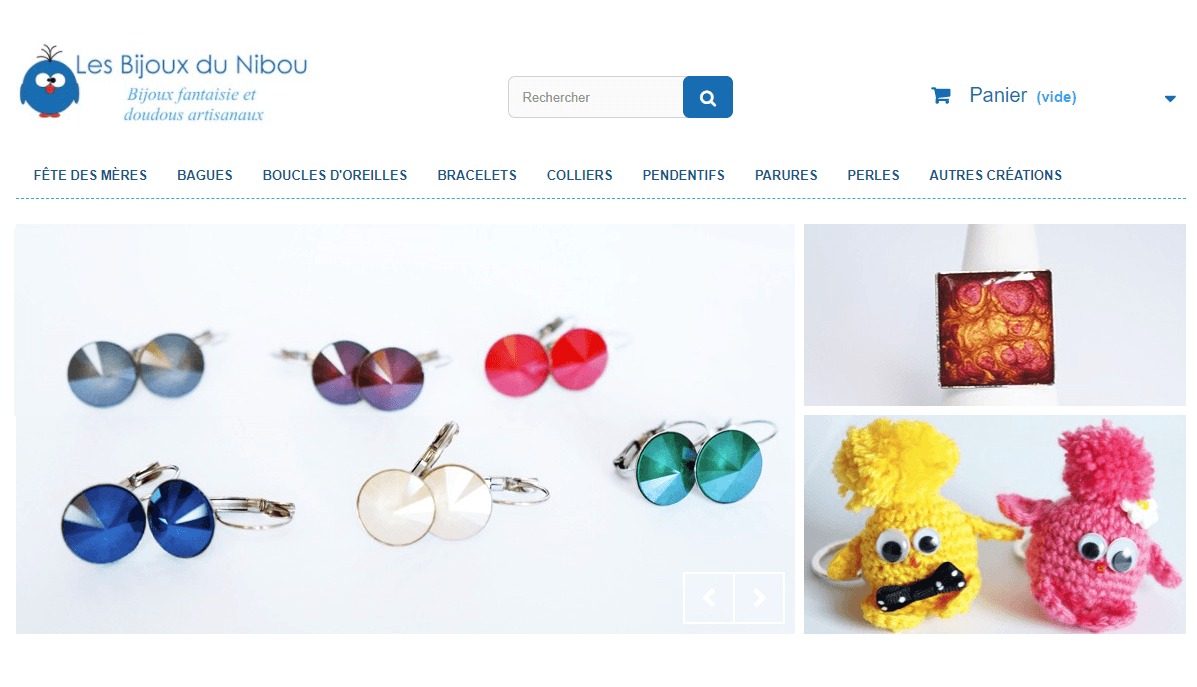 Translation of Les Bijoux du Nibou website
Milega has been taken on the translation of the website lesbijouxdunibou.com into American English since 2017. Our teams have first of all translated the CMS, then the banners and the product descriptions. Since then, the client has sent us regular updates, around once a month, mainly consisting of product pages.
The translation of product pages must conserve the catchy tone of the French product descriptions, that contain numerous ameliorative adjectives (magnificent, superb, etc.). The marketing techniques used in the original text must also be maintained by our translators, who are required to adapt their translations to the US customs.

The main challenge presented by this translation is thus to conserve the original marketing tone while adapting the idioms and catch-phrases for a native audience of the United States.
The automation of processes via Milega's API for PrestaShop
The client sends us their translation requests via our translation API for PrestaShop websites. They only have to select the products they wish to translate and to send them to us.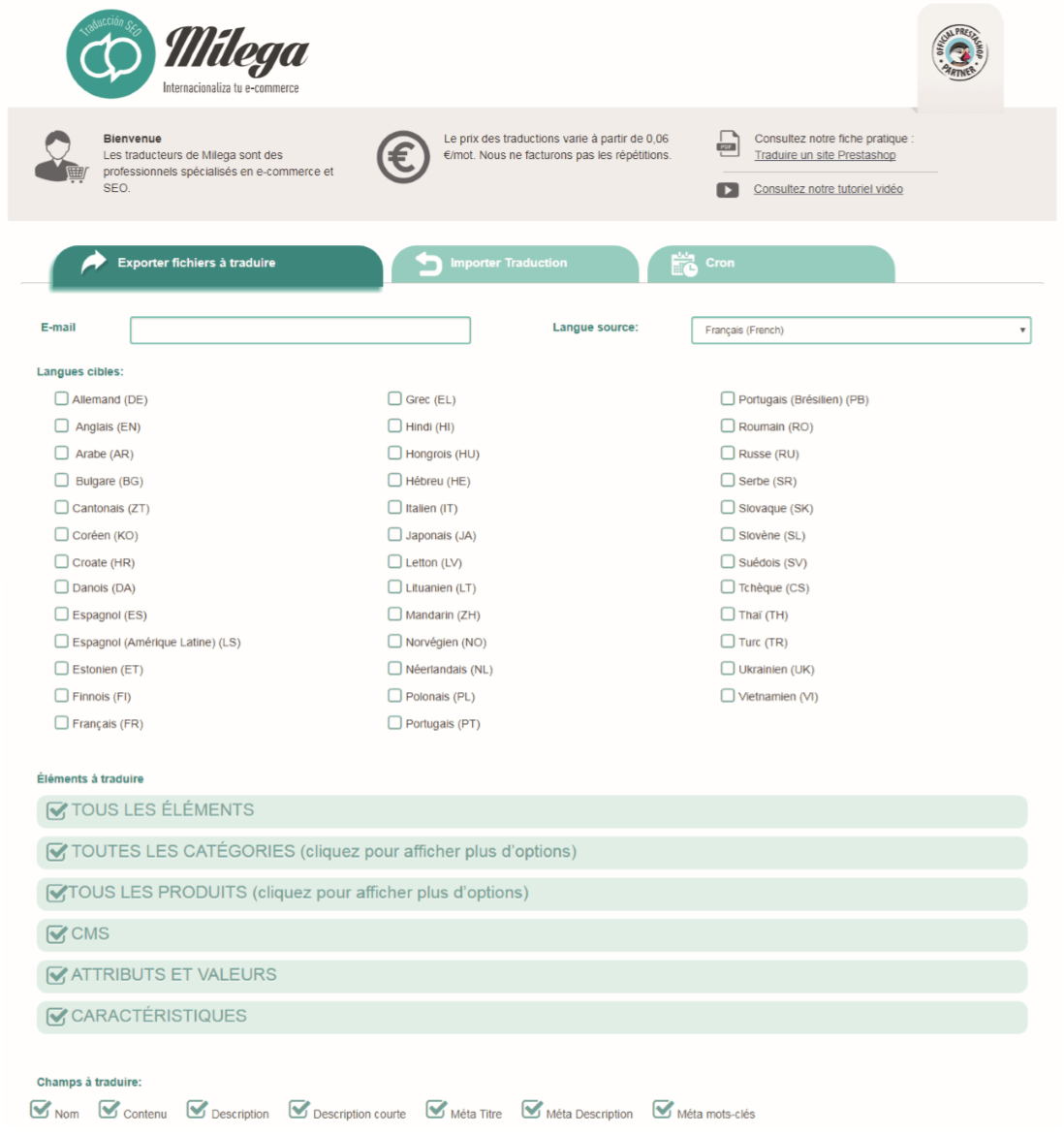 The files to be translated reach us in an xml format. We directly import them into our computer-assisted translation software, which contains a translation memory specific to each client. In this way, we are able to reuse previous translations and harmonise the entirety of the translated content.
The use of translation software also allows us to offer a reduced rate to our client, whose files contain around 20-25% of repetitions which are only billed for one single time.
We then directly reintegrate the translated content into the website system of our client, which only has to validate the publication of the product pages in English.
Contact us to translate your PrestaShop website.