The fashion and beauty magazine Marie Claire called upon our SEO services to translate skin care and beauty articles into several languages. Find out more about our collaboration.
The Marie Claire magazine was created in 1937 by the Groupe Marie Claire. To reach its readers every day, the group publishes endless articles on its website and in its magazines.
To spread its publications to different markets, the company requested our services to translate 35 articles of 600 words each every month. That is 21,000 words per month, with keyword propositions to maximize the articles' SEO power.
As part of this project, we produced a SEO translation of these articles, originally in French, in four languages: English, Spanish, German and Russian.
SEO translation of Marie Claire blog articles
After accepting our quote, Groupe Marie Claire sent us instructions for the multilingual translation of their articles, as well as guidance in terms of SEO and keywords.
When translating the articles, translators had to choose a web-friendly, catchy title. The translation needed to be fluent and as close as possible to the tone used by Marie Claire in the rest of its articles. The titles could not be longer than 70 characters, including spaces, while the descriptions could not surpass 300 characters.
The challenge of translating keywords
Keywords are an essential part of any SEO strategy. They are a real point of entry to any website and must reflect users' needs.
Translating keywords is not the same as straightforward translation. The most effective solution is very rarely a literal translation. In most cases, keywords must be fully adapted in order to find terms that are widely searched but not too competitive in the target country.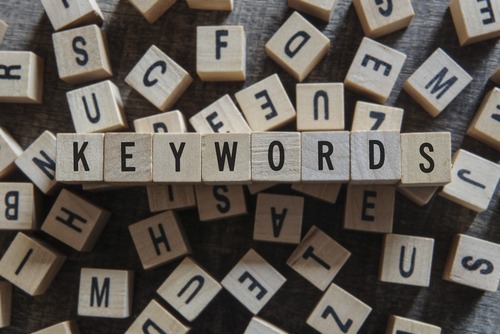 For Marie Claire, the translators had to prioritize specific terms to attract potential customers, rather than generic terms that, while being widely searched, are extremely competitive, with thousands of other websites about the same keyword. This is called a long tail strategy.
Translators proposed two or three keywords or key expressions and indicated their SEO potential (number of monthly searches and competition rate). At least one keyword had to appear in the title, and all of them were to appear at least twice in the text itself.
Our solutions and tools for an optimized multilingual translation
For this project, we assigned two translators per language. Having consulted the translation tests, the client chose a main translator and secondary translator for each language.
First, the translators had to read the texts and keywords in French to get a feel for the subject of the article and propose their own keywords in the target language. The keywords chosen were then sent to the client for validation, before work on translating the article began. Keywords needed to be chosen quickly so that all translation deadlines could be met.
Effective project management
A project manager was assigned to the client throughout the project and was available all day every day, through an FTP server created specially for the client. This server contained all the documents linked to the project, from translations to invoices, quotes and other administrative documents. Every time a document or comment was added to the server, the client received a direct notification. This proved to be a fast, efficient collaboration method.
Google Adwords Keyword Planner
To analyse the SEO potential of the keywords, translators used the Google Adwords Keyword Planner. This tool provides information on the number of times a term is searched on Google and how competitive it is. Translators compared different keywords to choose the ones that best fitted the client's needs.
The SEO translation of articles and keywords for Groupe Marie Claire proved to be highly effective in all languages, and the collaboration between Milega and GMC lasted six months.
"We were delighted to work with Milega. We needed expert translators in the field of skin care in order to ensure quality content. Our project manager, Laura, was very professional and responsive to our needs. We are more than satisfied with our collaboration with Milega!"

Lucie Timbert, Content project manager – France & International GMC
For a successful international SEO strategy, turn to our SEO-specialist translators to translate your keywords.